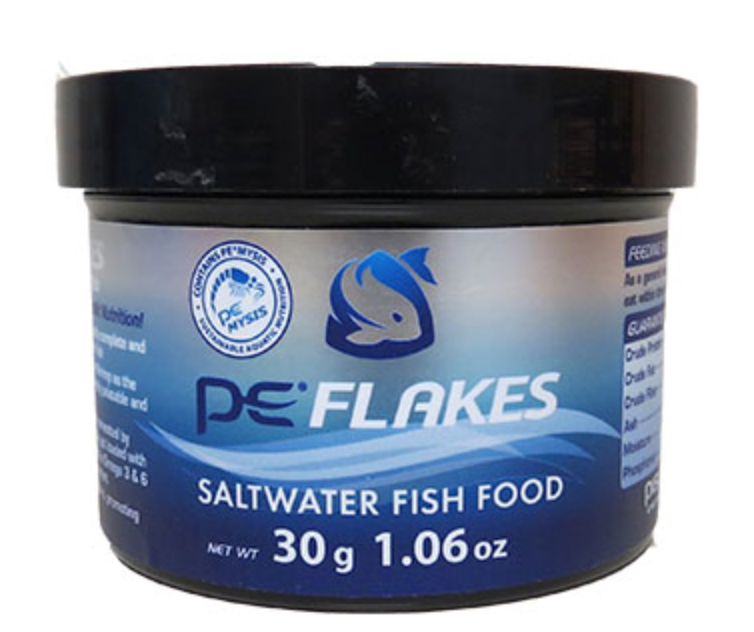 Saltwater Flake Fish Food -Piscine Energetics
Original price
$9.99
-
Original price
$10.99
PE Flakes are highly palatable, nutritionally complete fish food designed to enhance coloration and induce an energetic feeding response in a variety of fish.  All formulations of PE flakes contain fresh PE mysis as the leading ingredient; resulting ain a rich and nutritionally complete diet.
Our unique patented harvesting methodology protects the integrity of the fresh PE mysis, resulting in no loss of nutrition.  PE mysis are naturally gut-loaded with phytoplankton and zooplankton; offering exceedingly high levels of rich proteins, Omega's 3 & 6 fatty acides and powerful antioxidants.
PE flakes specific species formulations are designed to ensure every member of your aquarium receives excellent nutrition, powered by fresh PE mysis.