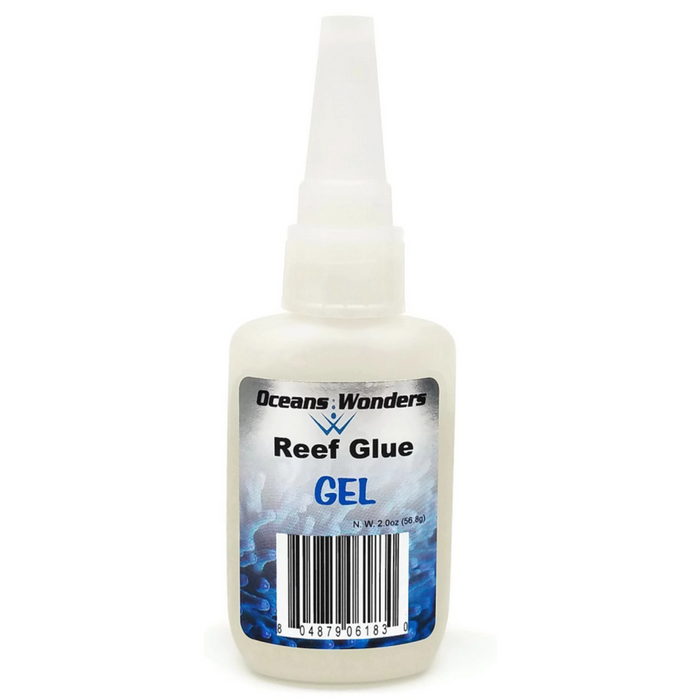 Reef Glue GEL 2oz | Ocean Wonders
Original price
$16.99
-
Original price
$16.99
Cyanoacrylate (CA) Reef Glue GEL IMPROVED! Unique pin cap has a needle embedded into it that is inserted into the applicator spout every time the cap in put on the bottle, eliminating clogs! No more messy tubes to deal with.
Over 4 Times as thick as our previous formula! The purest 100% reef safe glue available. *Super strong triple distilled pure Cyanoacrylate reef glue *Incredible strength *Marine grade *Clean, clear finish *Non Toxic 100% Reef Safe Reef Glue GEL is extremely thick.
Inverting the bottle upside down and tapping it may be necessary to move the gel adhesive to the applicator tip.