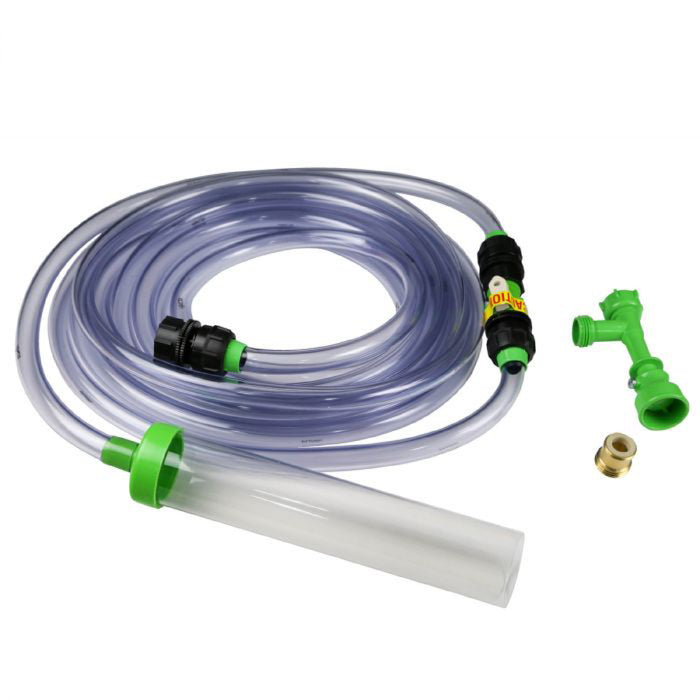 No Spill Water Change System | 25 foot | Python
Sold out
Original price
$64.99
-
Original price
$64.99
Water changes are probably the number one secret to success in the hobby, and by having equipment that makes water changes easier is the key to doing the water changes your tank needs. Now when doing water changes there is no need for buckets, siphons, or mess with the Python No Spill Clean & Fill Gravel Cleaner. With just turning on your faucet, your household water pressure to pull water out of aquariums through a venturi effect.

Features:
Metal connection to faucet
Saves time
No siphon needed or buckets to empty aquariums
Easy to use design with control valve
Replacement fittings available
With high-quality fittings at a very affordable price, the Python water change systems will last a lifetime while helping you keep your tank at its full beauty.
No need for buckets, spilling, or lifting with the Python Water Change Systems. This is our preferred system for changing the water in our office and home tanks. By simply hooking up the pump end to any standard faucet you can easily remove water from your aquarium and have it drain directly into the sink. The control valve let you quickly control the flow of water through the Water Change System giving you precise control of the flow, and amount of water removed.
Features:
Metal connection to faucet
Saves time
No siphon needed or buckets to empty aquariums
Easy to use design with control valve
Replacement fittings available