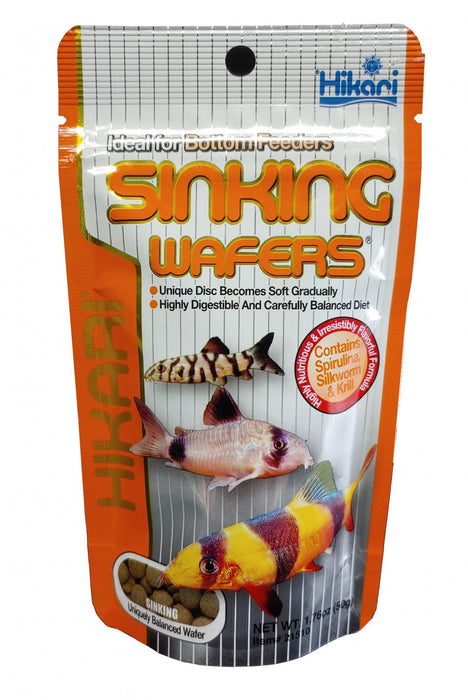 Hikari Sinking Wafers Bottom Feeders Fish Food 1.76oz
Original price
$7.99
-
Original price
$7.99
Nourish your finned friends with the scientifically-proven, premium-quality nutrition of Hikari Sinking Wafers Fish Food. Featuring a unique disc shape that bottom feeders can swallow easily, these nutritious wafers offer a uniquely balanced diet and soften gradually without dissolving. Considered the quality leader in aquatic nutrition for decades, Hikari devotes a significant amount of time, money and resources into studying the dietary needs and preferences of fish in both their natural environments and in aquatic laboratory settings to determine the precise balance of nutrients they need in order to thrive in captivity.
Key Benefits
Superior nutrition has been scientifically proven by decades of research to meet the dietary needs of corydoras catfish, loaches and other bottom feeders.
Includes high levels of vegetable matter that bottom feeders prefer, along with highly nutritious spirulina, silkworm and krill.
Unique disc shape and small wafer size accommodates a wider variety of bottom feeders; fortified with vitamin C and other important vitamins and minerals.
Wafers can be swallowed easily by larger fish, or will soften gradually allowing smaller fish to eat with ease.
Will not dissolve or cloud aquarium water to help keep water quality safe, as well as simplifying tank maintenance.