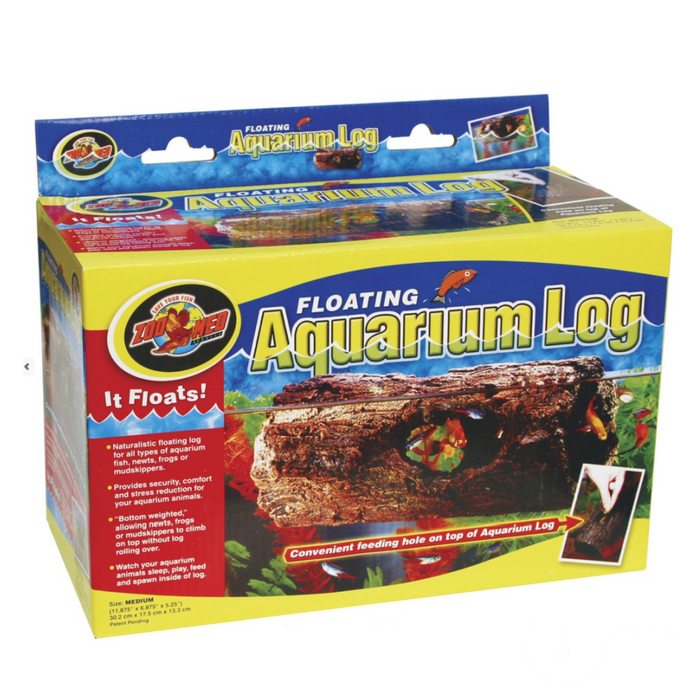 Floating Aquarium Log | Medium | ZooMed
Original price
$28.99
-
Original price
$28.99
Naturalistic floating log for all types of aquarium fish, newts, frogs, or mudskippers. Provides security, comfort and stress reduction for your aquarium animals. "Bottom weighted" allowing newts, frogs, or mudskippers to climb on top without the log rolling over. Watch your aquarium animals sleep, play, feed, and spawn inside of log.
Provides security, stress reduction and comfort for your pets.
Ideal for newts, mudskippers and frogs.
Hollow log allows fish to swim through.
Bottom weighted to make climbing easier.
Feeding hole provides fun interaction.
Size: Medium (11.875" x 6.875" x 5.25")