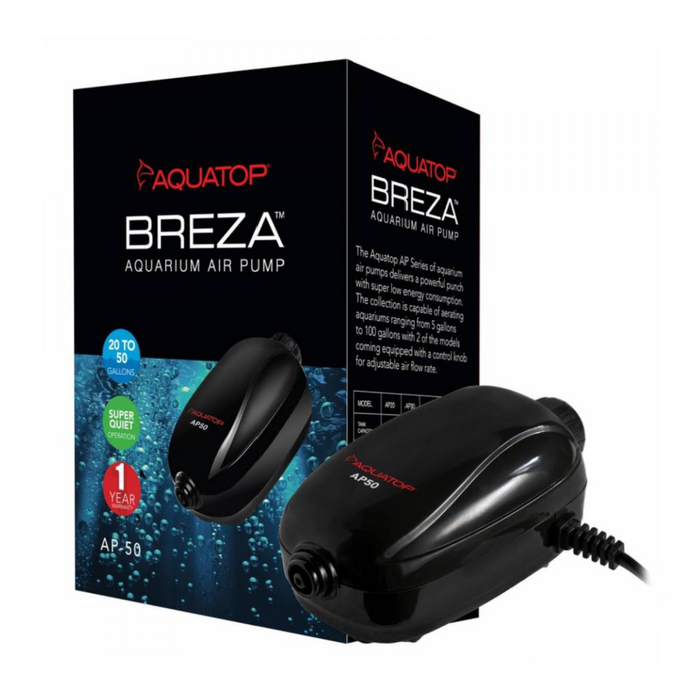 Aquarium Air Pump AP-50 | Breza | Aquatop
Original price
$12.99
-
Original price
$12.99
The BREZA Aquarium Air Pump combines energy efficiency with whisper-quiet operation to provide optimal oxygenation and water circulation for your aquarium. Its powerful yet silent performance supports a healthy aquatic environment, ensuring your fish and plants thrive by maintaining stable pH levels and aiding in filtration. Perfect for aquarium hobbyists who value tranquility.
FEATURES:
Energy-Saving Performance: Low power consumption for cost-effective operation.
High Airflow Capacity: Ensures ample oxygen for healthy aquatic life.
Ultra-Quiet Operation: Maintains a tranquil aquarium setting.
Effective Pressure Output: Reaches 3.19 psi for efficient water aeration.
Ideal for Small Tanks: Suitable for aquariums up to 50 gallons.
Fresh & Saltwater Ready: Adaptable for all types of aquatic environments.