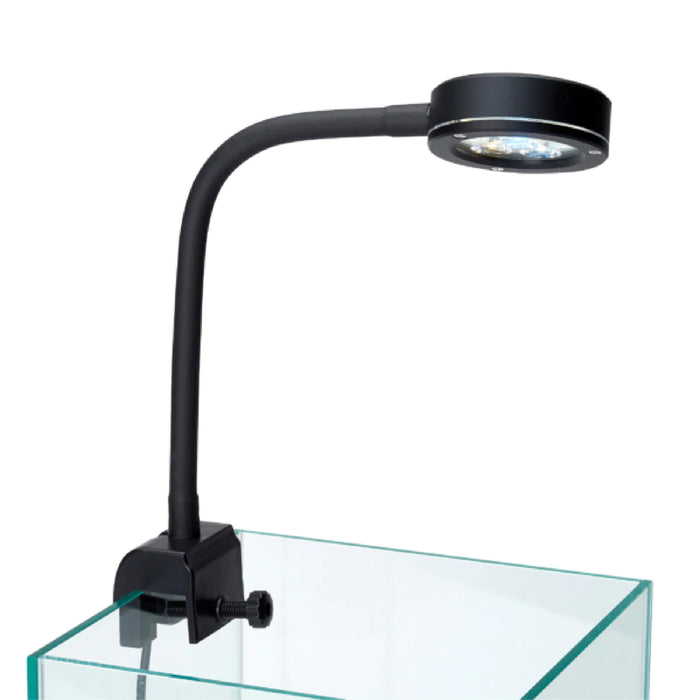 Pico Refugium LED Light | Reef Breeders
Original price
$69.99
-
Original price
$69.99
The ReefBreeders Refugium Pico LED is the perfect solution for macro algae. They are affordable and simple to use and install. Every refugium Pico LED includes a built in mounting bracket and a simple on/off switch.
The Refugium Pico LED uses a color spectrum that is both ideal for macro algae growth, and for displaying your ornamental algae's true colors. While the original Refugium light is best suited for green macros like Chaeto and caulerpa, the Refugium Pico LED is best suited for dragon's tongue and other red, blue, and darker colored algae.
They have a full spectrum, 6 LED layout with 1 x 450nm royal blues, 2 x 3500K Warm White, and 3 x 6500K Cool White LED. The LEDs are 3watt LEDs driven at 1watt for maximum efficiency. Total wattage draw is 8watts from the wall.
The ReefBreeders Refugium Pico LED is designed to power small aquariums up to 12″ square per light with ornamental macro algae. You can double up on lights to keep more light intensive macros or for more coverage area.
Every Refugium Pico LED has a flexible rubberized mounting arm that can be used in nearly limitless positions. The included clamp works on tank trims up to 1″ wide, and is ideal for rimless tanks or Euro-braced sumps.
Every ReefBreeders Refugium Pico LED comes with their full 12 month USA warranty.