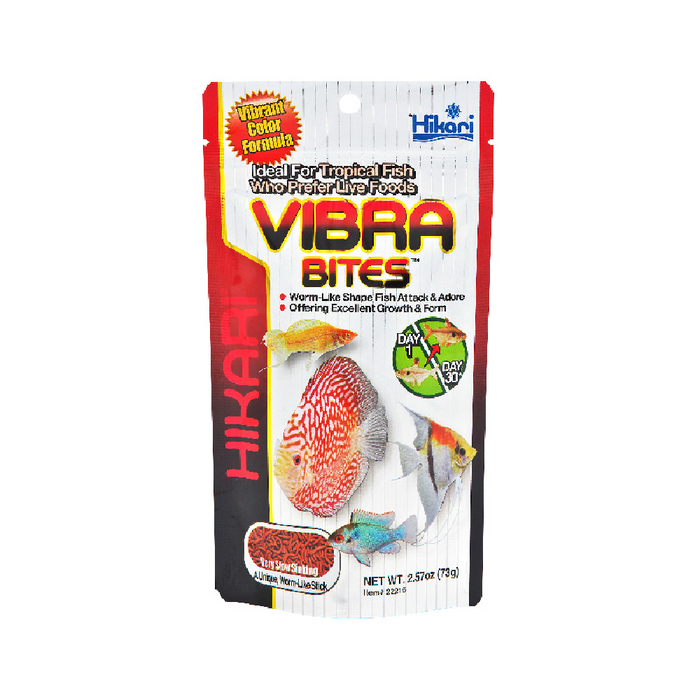 Hikari Vibra Bites 1.23 oz
Original price
$7.99
-
Original price
$7.99
Bring out the color and vibrancy of your tropical, carnivorous fish by feeding Hikari® Vibra Bites™ Tropical Fish Food. This complete pelleted diet is the first food that mimics live blood worms to help entice fish to eat. The unique stick shape will move slowly and randomly through you tank's water current, resembling the movements of a live worm and tempting fish to eat.
In addition to the color-enhancing ingredients, Vibra Bites™ also includes mealworms and other carefully selected ingredients to ensure palatability. The balanced formulation offers all the nutrition that a live diet would -- without the risk of bacteria or parasites.
Feeding directions: Feed two to three times daily the amount your fish will completely consume in a few minutes. Care should be taken to avoid over-feeding and always remove uneated food after feeding period to avoid health impacting water quality issues.
Note: Hikari® Vibra Bites™ contains higher levels of natural ingredients which may cause a slight change in color from one production lot to another.